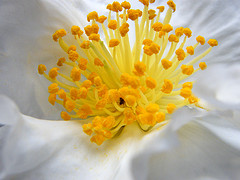 Digi.no har en artikkel om hvorvidt internett endrer hjernene våre. Spørsmålet kommer fra Dr. Gary Hall .
When the brain spends more time on technology-related tasks and less time exposed to other people, it drifts away from fundamental social skills like reading facial expressions during conversation, Small asserts. So brain circuits involved in face-to-face contact can become weaker, he suggests. That may lead to social awkwardness, an inability to interpret nonverbal messages, isolation and less interest in traditional classroom learning.
Problemet er bare, med et slikt utgangspunkt ignorerer Small alle data om ungdoms bruk av internett.  For det er faktisk ikke slik at ungdom erstatter sosial omgang i den fysiske verdenen med bruk av internett. De sosiale relasjonene på nett kommer i tillegg til.  De har en fulltids kontakt med sine venner gjennom nett og SMS, på en helt annen måte enn min generasjon. Det finnes mange studier om emnet, jeg plukket ut bare en.
Mere interessant er hvordan internett forandrer lesevanene våre, og ikke minst leseforståelsen.